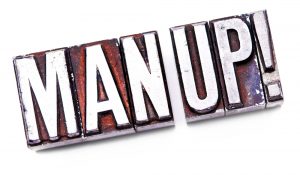 As of September 1, 1993, a manufacturer's duty to indemnify a seller in a products liability action became statutorily mandated in Texas.  See Tex. Civ. Prac. & Rem. Code Ann. § 82.002 (Vernon 1997) ("Chapter 82").  Chapter 82, also known as the Products Liability Act, made changes that place the burden on a manufacturer to indemnify and hold harmless a seller against loss arising out of a products liability action, except for any loss caused by the seller's negligence, intentional misconduct, or other act or omission such as negligently modifying or altering the product, for which the seller is independently liable.  This discussion will provide a quick reference guide that manufacturers can consult to MAN UP defenses when hit with a claim under Chapter 82.
M is for Must defend           
Section 82.002 requires manufacturers to indemnify a seller "without regard to the manner in which the action is concluded."  Tex. Civ. Prac. & Rem. Code § 82.002(e)(1); see also Meritor Automotive, Inc., 44 S.W.3d at 90; General Motors Corp. v. Hudiburg Chevrolet, Inc., 199 S.W.3d 249, 255-56 (Tex. 2006).  "To escape the duty to indemnify, the indemnitor [here, the manufacturer] must prove the indemnitee [here, the seller]'s independent culpability."  General Motors Corp., 199 S.W.3d at 255-56.  Manufacturers should beware that a plaintiff's mere allegation that a seller is negligent is not sufficient to invoke the exception.  See Meritor Automotive, Inc., 44 S.W.3d at 90.  Instead, the manufacturer must defend a seller until the manufacturer obtains a finding that the seller's independent conduct was a cause of plaintiff's injury." Freeman Financial Inv. Co. v. Toyota Motor Corp., 109 S.W.3d 29 (Tex. App.—Dallas 2003, pet. denied) (referring to Tex. Civ. Prac. & Rem. Code Ann. § 82.002(a)); Fresh Coat, Inc. v. K-2, Inc., 318 S.W.3d 893 (Tex. 2010).  Since the determination of whether indemnity is owed is not determined until after a judgment is entered, manufacturers are on the hook through trial.  Id.  In the same vein, a plaintiff's amendment of a products liability claim, so as to abandon any claim against the manufacturer, does not retroactively relieve the manufacturer of its duty to indemnify the seller for defending claims related to the manufacturer while the manufacturer was a party to the action. Seelin Medical, Inc. v. Invacare Corp., 203 S.W.3d 867 (Tex. App.—Eastland 2006, pet. denied).
Under Chapter 82, manufacturers must MAN UP and provide a defense and indemnity to a seller until manufacturers seek and obtain a finding that the seller was independently liable.  If the manufacturer proves the seller's independent liability, manufacturers can MAN UP and seek reimbursement from a seller's damages and expenses for losses they cause.  Panatrol Corp. v. Emerson Elec. Co., 163 S.W.3d 182 (Tex. App.—San Antonio 2005, pet. denied). Read more ›