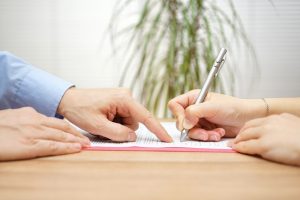 Settling a case may be the culmination of years of litigation or a strategic move at the outset to avoid litigation costs. Many times, settlement occurs at some point in between. Regardless of when the settlement occurs, it's important to focus on certain considerations that should be part of any settlement process and the eventual agreement. Consideration of the points identified below will help ensure the creation of the most favorable agreement possible.
Term Sheets and Mediator's Proposals
We've all been there. It's the end of a long day at mediation and finally you reach a settlement. After having spent many hours together, everyone is eager to leave. Resist this temptation. Why? Buyer's remorse. Don't give the other side the opportunity to back out of the deal. First, reduce the key terms to writing in a term sheet. Second, make sure that any term sheet or mediator's proposal includes any "magic language" necessary in your jurisdiction to make the term sheet or mediator's proposal enforceable. For example, in California, Evidence Code section 1123 provides that a written settlement agreement prepared in the course of mediation may be considered admissible if signed by the settling parties and if the agreement provides that it is enforceable or binding or words to that effect. See Stewart v. Preston Pipeline Inc., 134 Cal. App. 4th 1565, 1578 (2005) (finding that beyond the necessary signatures, the parties stated within their confidential settlement agreement that it was a full and final settlement intended to be enforceable, thereby satisfying the requirements of § 1123).
Additionally, if you are going to be presented with a mediator's proposal, be proactive and tell the mediator that any mediator's proposal must contain language making it enforceable, admissible, and binding if accepted and signed by the settling parties. Read more ›